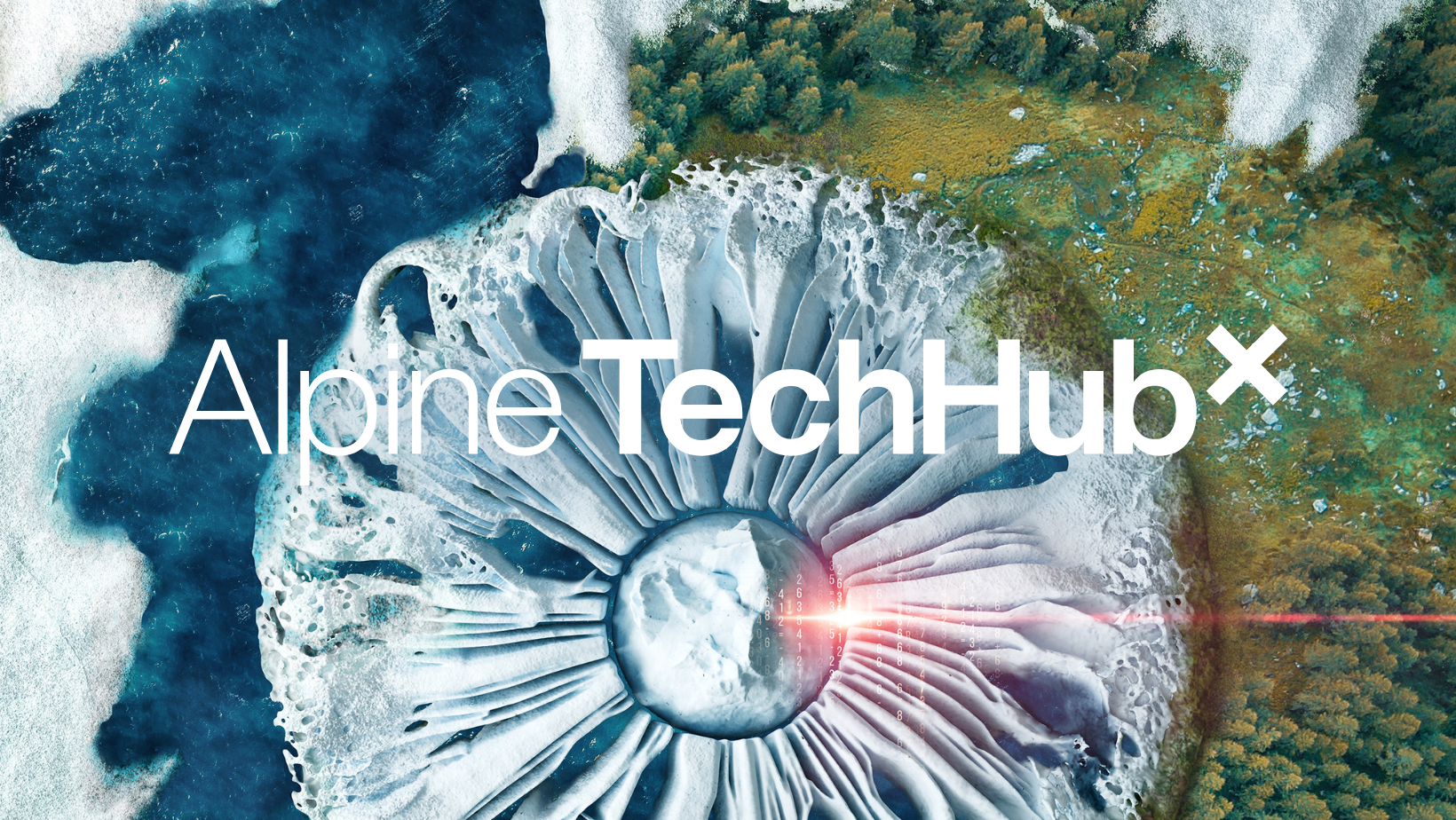 International Innovation and Entrepreneurship Centre for Alpine Technologies: The Alpine Tech Hub is an initiative by Werkstätte Wattens and Standortagentur Tirol. It is a platform for regional and international exchange and innovation. It provides cross-industry programmes, expert input and opportunities for companies with a focus on Alpine Solutions to cooperate with startups. Year-round networking activities with research partners, acceleration programmes and flexible implementation directly in the hub help to sustainably strengthen the innovative and competitive power of all participants, as well as the region as a whole.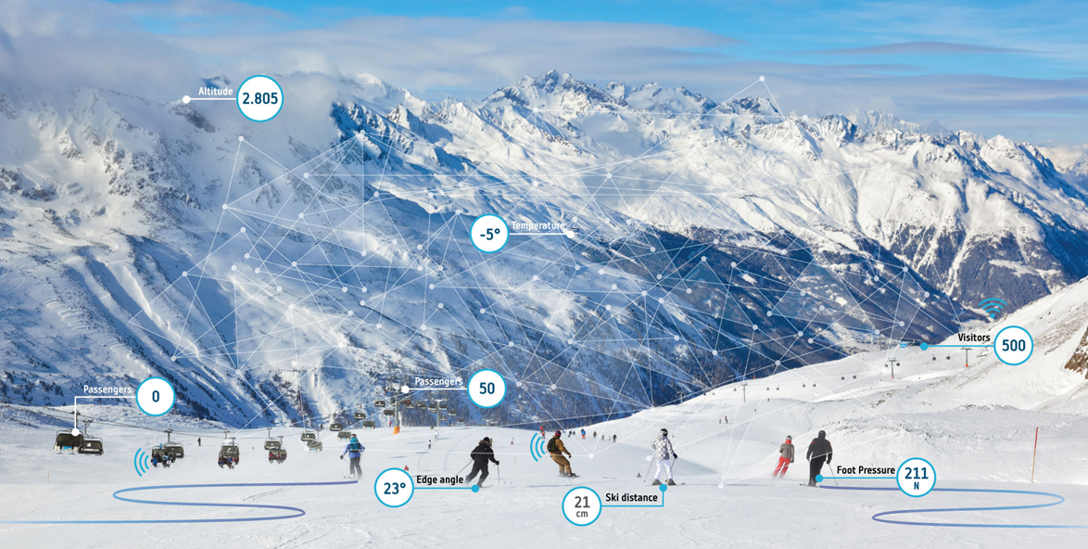 Image: © Salzburg Research
Alpine innovation lab for AI-based innovations in alpine outdoor sports with analysis of human movements in mountain scenarios in real environments.

The objective of the Digital MountAIn Lab is the prototypical demonstration of a technically and economically sustainable concept of a test environment for AI-based innovations in alpine tourism and outdoor sports. The main purpose of the test environment is to provide a mobile digital test infrastructure and suitable test tracks on which a new generation of AI-based systems for analysing human movements in mountain scenarios can be tried and tested in a real environment. This provides the necessary basis for developing new products and services for various professional or general outdoor sports activities, either to improve health and/or individual performance. The test environment will be available for innovation projects and test scenarios of multiple stakeholders in an AI innovation ecosystem such as sports equipment manufacturers, technology providers, mountain lift operators, service providers, sports research institutes, tourism regions and the like.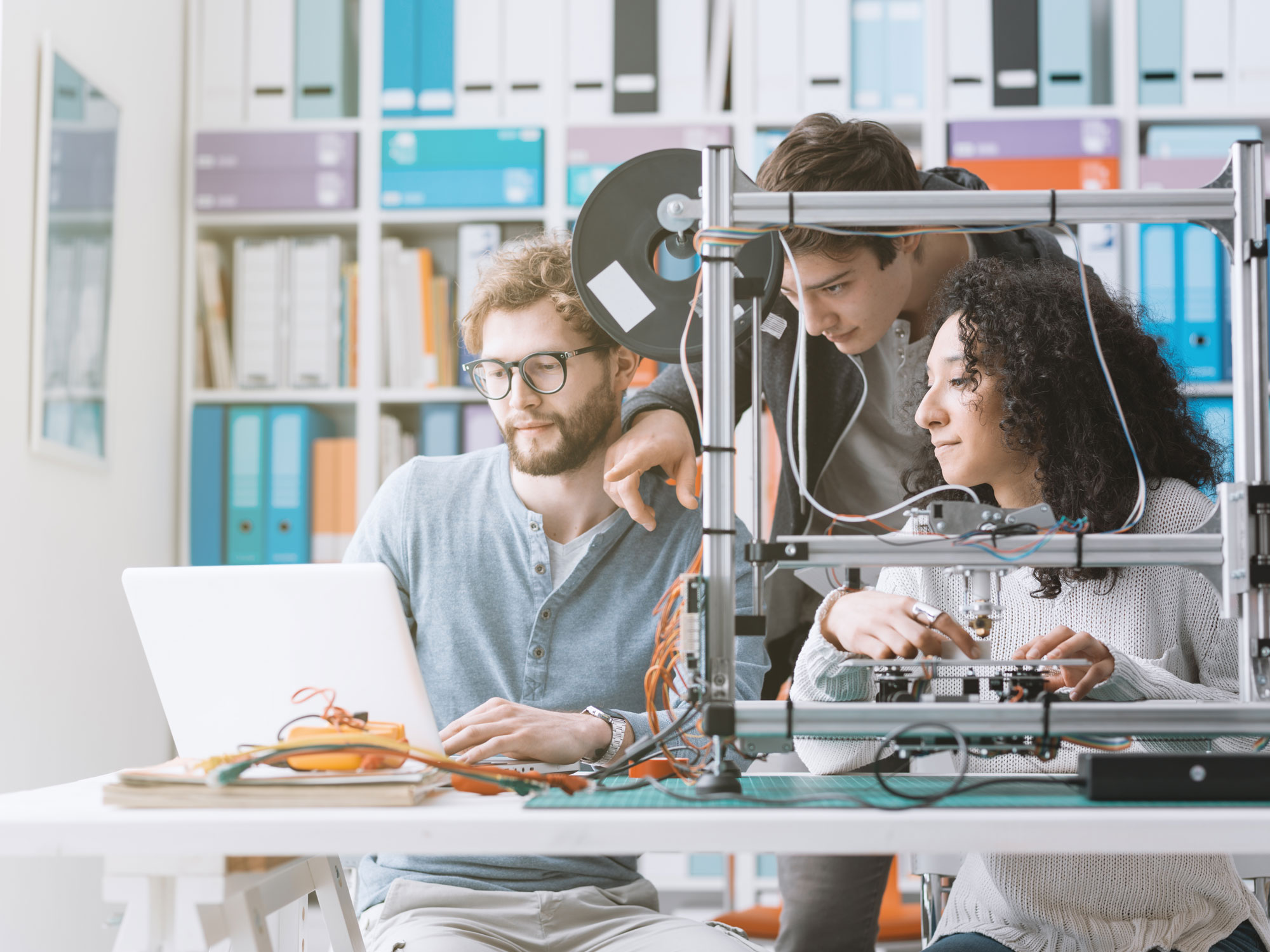 Image: © Salzburg_Research_shutterstock_Stokkete
Innovation Hub for Makers and Co-Creators

Salzburg's first innovation workshop unites industry, crafts, science, promotion of young talent and start-ups in one location.

Regional players can network and collaborate there. The core of the project is a 600m² makerspace that offers all the possibilities of a modern prototype workshop. This innovation hub is made particularly lively by an intensive variety of programmes, ranging from the promotion of young talent (MINT) and cross-innovation formats to start-up events and technology conferences.

The essential service offer of the Pioniergarage Salzburg:

– an open workshop offer / makerspace, especially for the target groups start-ups, small businesses, individuals and inventors as well as pupils and students

– a co-creation workspace with a special focus on multi-corporate innovation

– a special service offer on diversity-centred design,

– a variety of different formats of innovation-oriented events

– an Innovation Hub that facilitates networking and more intensive cooperation between regional and supra-regional players in the innovation ecosystem.

Within the framework of the Pioneergarage, the main focus is on human-centred innovation (diversity-centred design) as well as multi-corporate and cross-innovation approaches.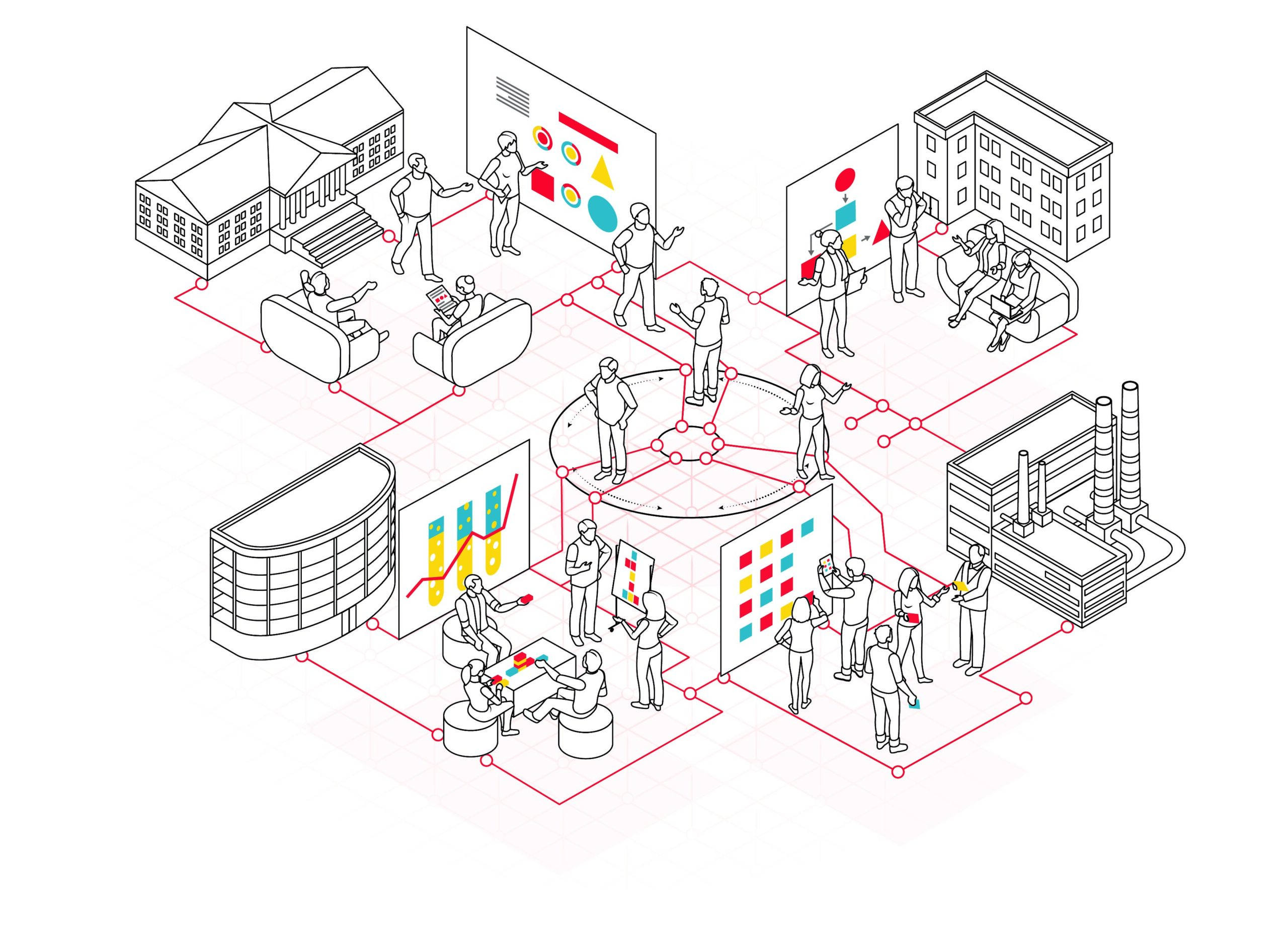 Image: © ISN – innovation service network
Digital Innovation Modelling (DIM) accelerates innovation by bringing companies and students together.

Digital Innovation Modelling focuses on the personal and digital networking of companies and their employees with students from a wide range of disciplines. Both sides can build on the other's expertise and work together on a real innovation project to expand their know-how. The workshops are supported by innovation coaches, e-learning materials and digital tools. The think tank process generates directly usable results for the participating SMEs, increases capacity for interdisciplinary networking and employees receive a university certificate upon successful completion.

The programme takes place in the form of personal, moderated meetings (workshops), but also online via an open innovation platform. By using online learning tools, further participants from the companies can be involved in the project in a very flexible way. A side effect for companies is, that they get the opportunity to work with potential future talents extensively on their projects. On the other side, students gain a deep insight into the culture of a potential employer during the project work.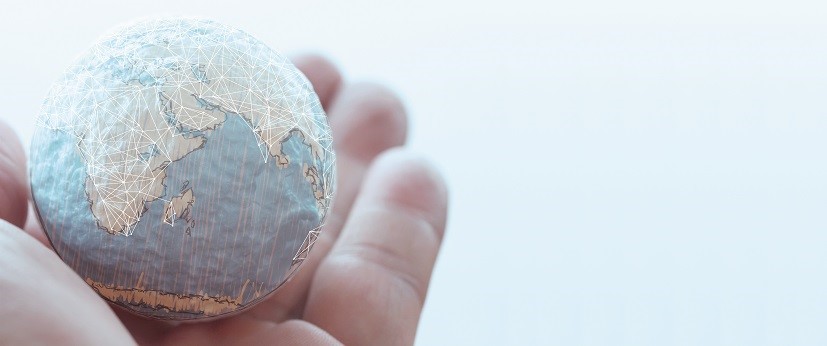 Innovation Orbit focuses on the analysis and development of innovation ecosystems. A special emphasis concentrates on the training of people in order to understand the mechanisms of innovation processes and their cultural roots.

The aim of Innovationorbit is to increase peoples´ understanding of how innovation processes are organized within enterprises, research organizations and regional/national ecosystems. After the trainings they shall understand the differences of innovation ecosystems across global regions. The differences in culture will get them a deeper understanding about how companies and regions innovate and where the strengths and weaknesses are. The contents are made of:

the different patterns of global innovation cultures
the ecosystem that paves the way for future developments
the cultural frameworks that speed up or slow down progress

After the trainings there will be a better understanding of the differences of innovation cultures. The goal is to understand the elements and functions of innovation ecosystems and to compare and contrast structures and processes of innovation management.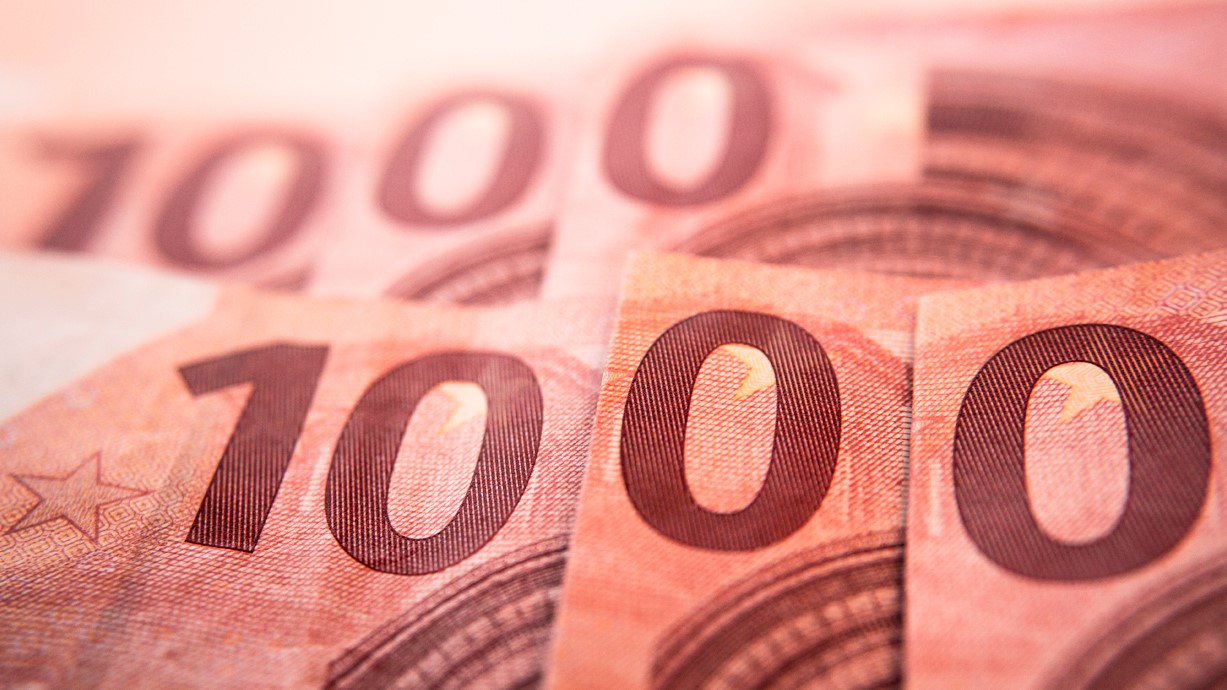 Image: © ISN – innovation service network
The crowdfunding platform 1,000 x 1,000 is where innovation projects make their real life test towards adoption by convincing investors, lenders or buyers to fund them. The platform supports multiple forms of crowdfunding, rewards-based, lending, equity, etc. We use mostly the presales form of crowdfunding. As of now, we have 10,000 crowdfunders on this platform.

Crowdfunding, in particular in its presales form, has proven an excellent channel to accelerate the process of innovation and lower its risk. It enables entrepreneurs to get early feedback and submit their prototypes and service concepts to the ultimate market test: the customers' willingness to pay. With the 1000×1000 crowdfunding platform, SMEs have the opportunity to involve their customers into their company. 1000×1000.at went online in 2012 as Austria's first crowdfunding platform and has since then played a significant role as a financing and implementation partner, especially for established small and medium-sized enterprises (SMEs) and regional projects through citizen participation.

Benefits for innovative SMEs and regions:

Marketing & Visibility
Customer loyalty: Tailor-made formats (e.g. interest in the form of product vouchers over several years, etc.) bind your customers directly to your organisation in the long term
Reduction of innovation risk: By involving the relevant stakeholders (local population, customers, fans, etc.) at an early stage, you can test the response of your project in advance (in "hard currency" in the form of real money) and thus significantly reduce your innovation risk.
Raising valuable risk capital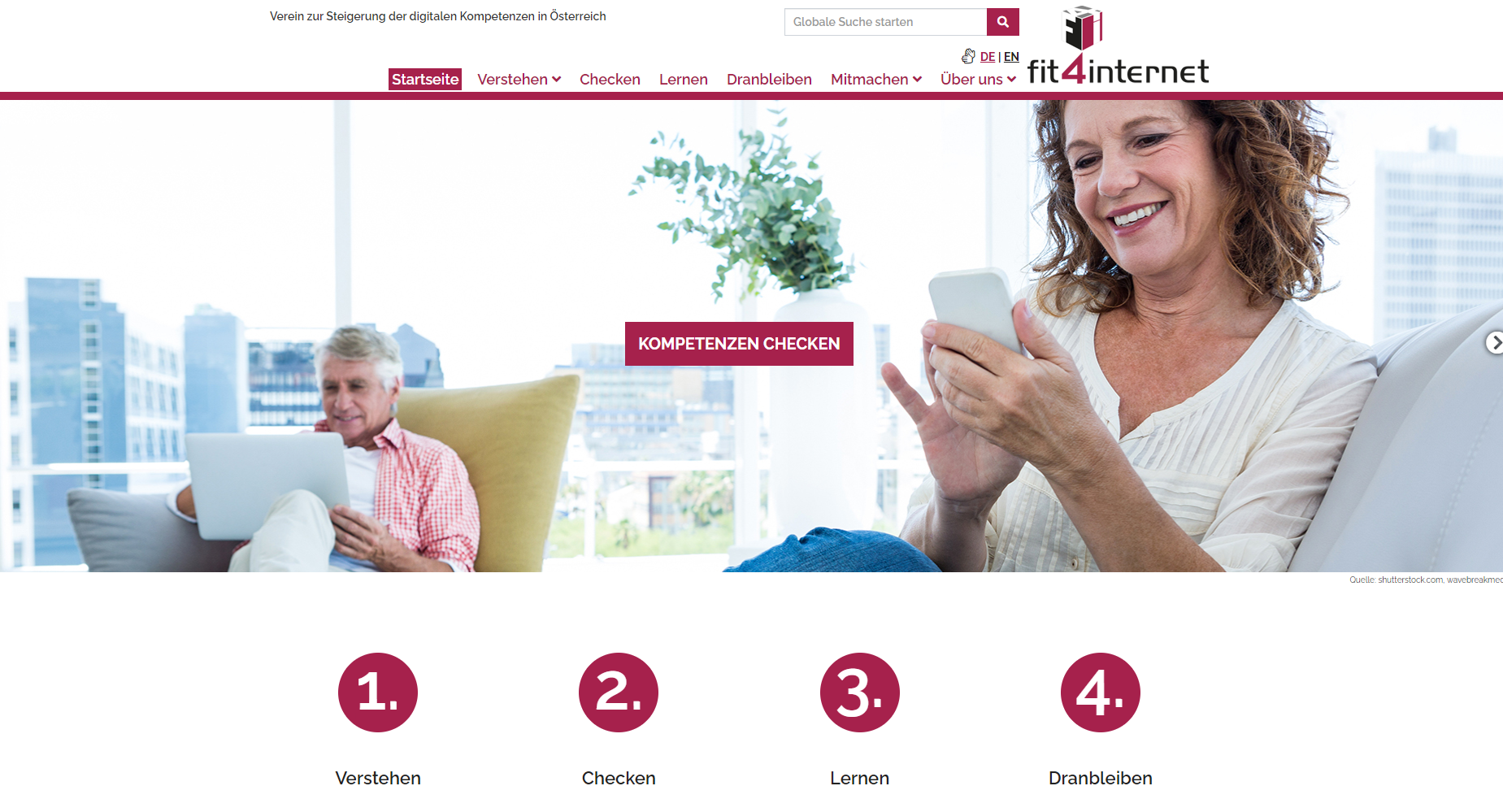 fit4internet gives you the opportunity to evaluate your digital skills. For this purpose, the so-called fit4internet tools CHECK and QUIZ were developed. A CHECK contains self-assessment questions and a QUIZ, on the other hand, employs knowledge-based questions. There is no time limit for answering the questions. Moreover, a registration is not required. The tools can be used as often as desired.

After completing a CHECK or QUIZ, you can download your results in the form of PDF files:

as a short version of your skills profile (free of charge)
as a detailed version of your skills profile (fee-based)

Image: © Salzburg Research
In one of Salzburg Research's previous projects titled "Digitaler Mittelstand – KMU 4.0" or in English "Digital Mittelstand – SME 4.0" we established a "Digital Readiness Check" in form of an online tool for self-assessment. By using this tool, companies can find out how far they are in their digital transition and they can also compare themselves to other similar companies as they take part in this benchmarking test regarding their digital maturity level. The focus of the Digital Readiness Check lies on the digitalization of all value-adding activities within companies.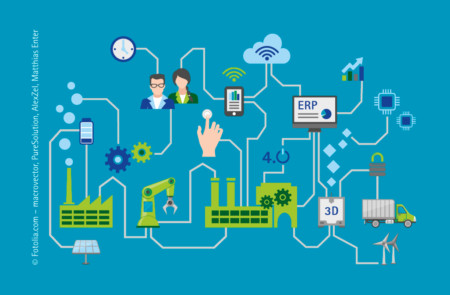 Image: © Fotolia.com – macrovector, PureSolution, AlexZel, Matthias Enter
Enormous advances in the fields of sensor technology and ICT enable an increasing connectivity between (smart) products, production facilities and supply chains. This digital transformation is still at an early stage, but is believed to have far-reaching implications in the long term. Therefore, in particular in German speaking countries, is has been coined and described as the "fourth industrial revolution" (short: "Industry 4.0"). It is expected that the trend towards smart production will put into question existing business models of manufacturing companies and that new models will be developed and established. Many companies are in search for a strategic response to this change.

Some business surveys have already explored companies' activities and plans with regard to smart production. However, there is a lack of linking this information with a strategic assessment of the opportunities and risks for the companies that arise from the development. In particular, companies are looking for innovative business models that enable them to actively and successfully respond to the digital transformation and to profit from the development. It is exactly the goal of this study executed by Salzburg Research to explore new, innovative business models for smart production and service development. The study addresses two target groups: the industry (by delivering ideas that help in developing a strategy for the digital transformation ahead) and policy (by delivering recommendations for the design of adequate economic and innovation policy measures).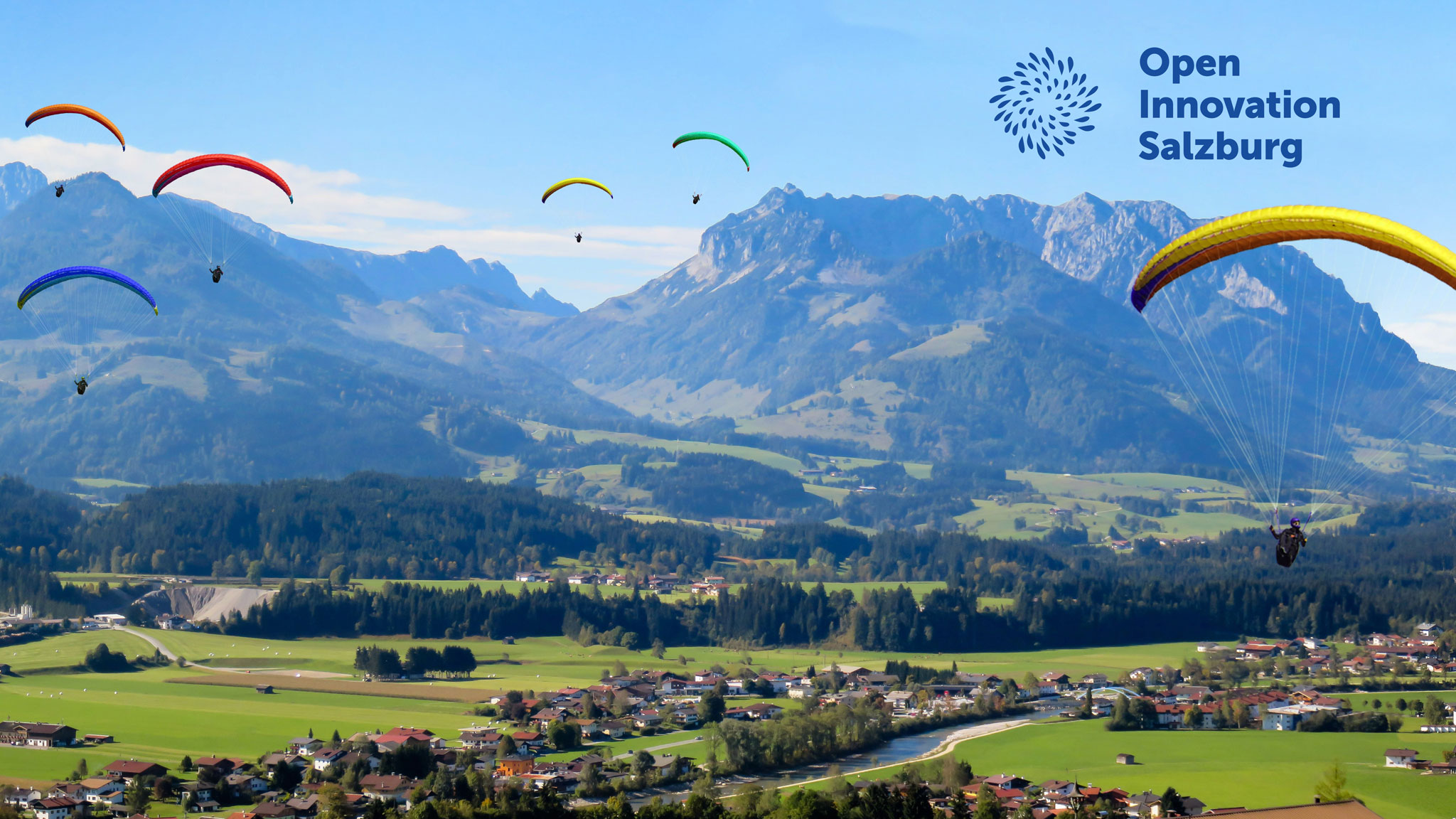 Image: © ITG – Innovations- und Technologiertransfer Salzburg
The Open Innovation Competence Platform Salzburg is the digital idea platform (so-called crowdsourcing platform) for Salzburg issues. The collaborative form of online cooperation can be used in many areas where creativity, new ideas and constructive opinions are in demand: in the generation of ideas for new products and services.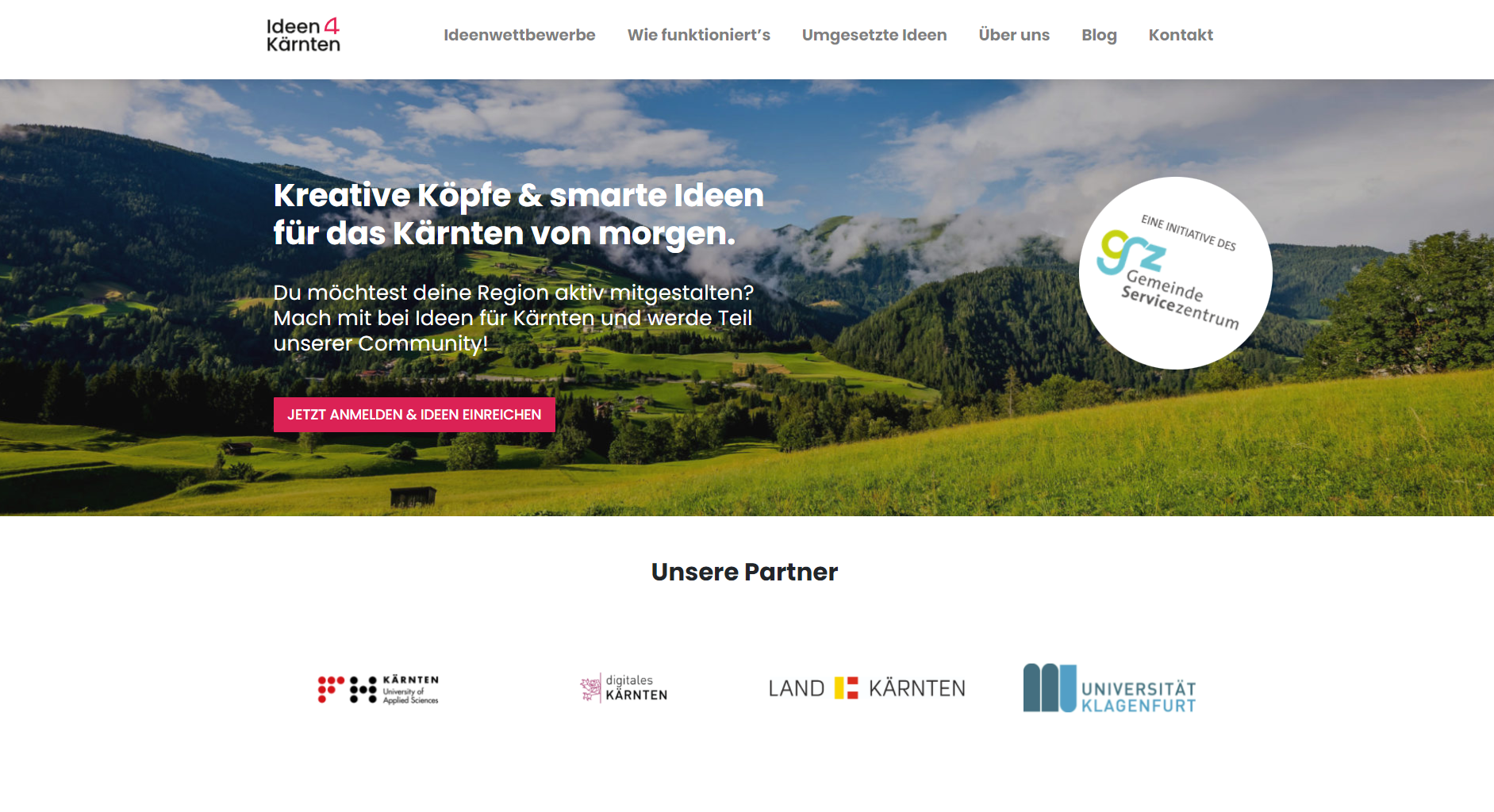 Image: © Michael Stabentheiner
"Ideen4Kärnten" is part of the digitalization strategy for Carinthian municipalities and was launched in 2020. The goal was to build an innovation platform with the help of idea-crowdsourcing.

The vision behind the project: "We are the largest network of regional self-design in Austria. With unique people, we create innovative solutions for our living space. Individual ideas are evolved and realised together and improve the quality of life."

This initiative offers an one-time opportunity throughout Austria to actively shape the further development of communal life. With the innovation platform "Ideen4Kärnten" (Ideas4Carinthia), citizens can contribute ideas via a digital crowdsourcing platform, exchange ideas, give feedback and work together on solutions for the Carinthian municipalities. The municipalities give their citizens the opportunity to actively participate in shaping their environment. This form of citizen participation is a great appreciation and recognition of the municipality towards its citizens and an opportunity to involve many people concerned and idea providers in finding solutions for municipal tasks. In a further step, this platform will also be used for internal innovation management in the municipalities (internal innovation).

The crowd-innovation platform has the potential to make a sustainable contribution to the innovative strength of Carinthian municipalities with a corresponding further development strategy and to support administrative efforts for reform.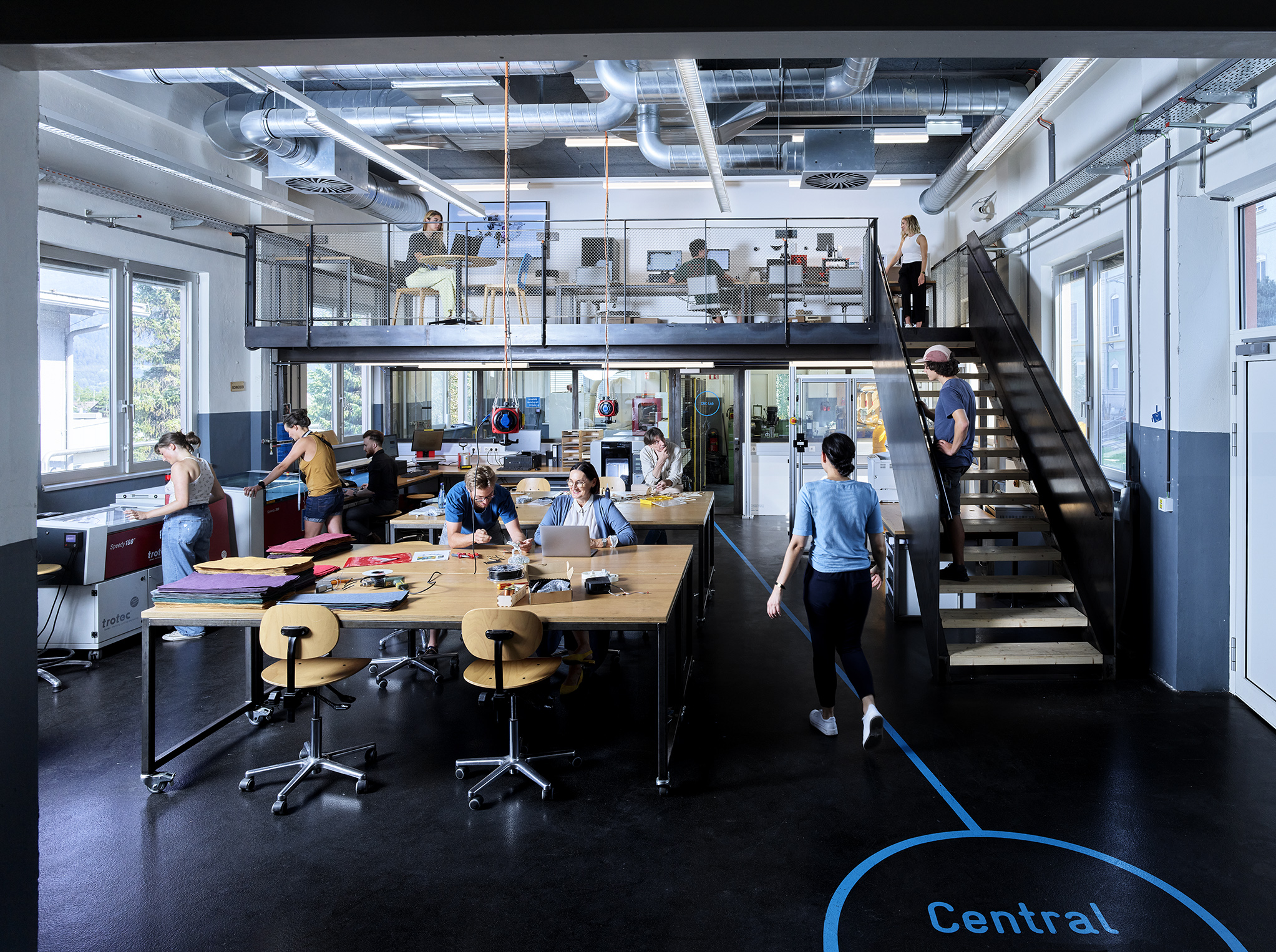 Image: © Destination Wattens / Christian Vorhofer
At the Center for Rapid Innovation, a lightning strike of inspiration can quickly become electric! Designed for startups, established companies and hobby tinkerers in mind, Werkstätte Wattens' Fablab provides space to let ideas expand and flourish.

Spread across 300m², the Center for Rapid Innovation provides access to five labs equipped with the very latest in technology. Developers and engineers will hardly contain their delight in getting their hands on 3D printers (synthetic and metal), 3D scanners, CNC milling machines, CO2-laser cutters, 6-axis robots and a materials printer. A Fab-Store and an in-house workshop complete the package.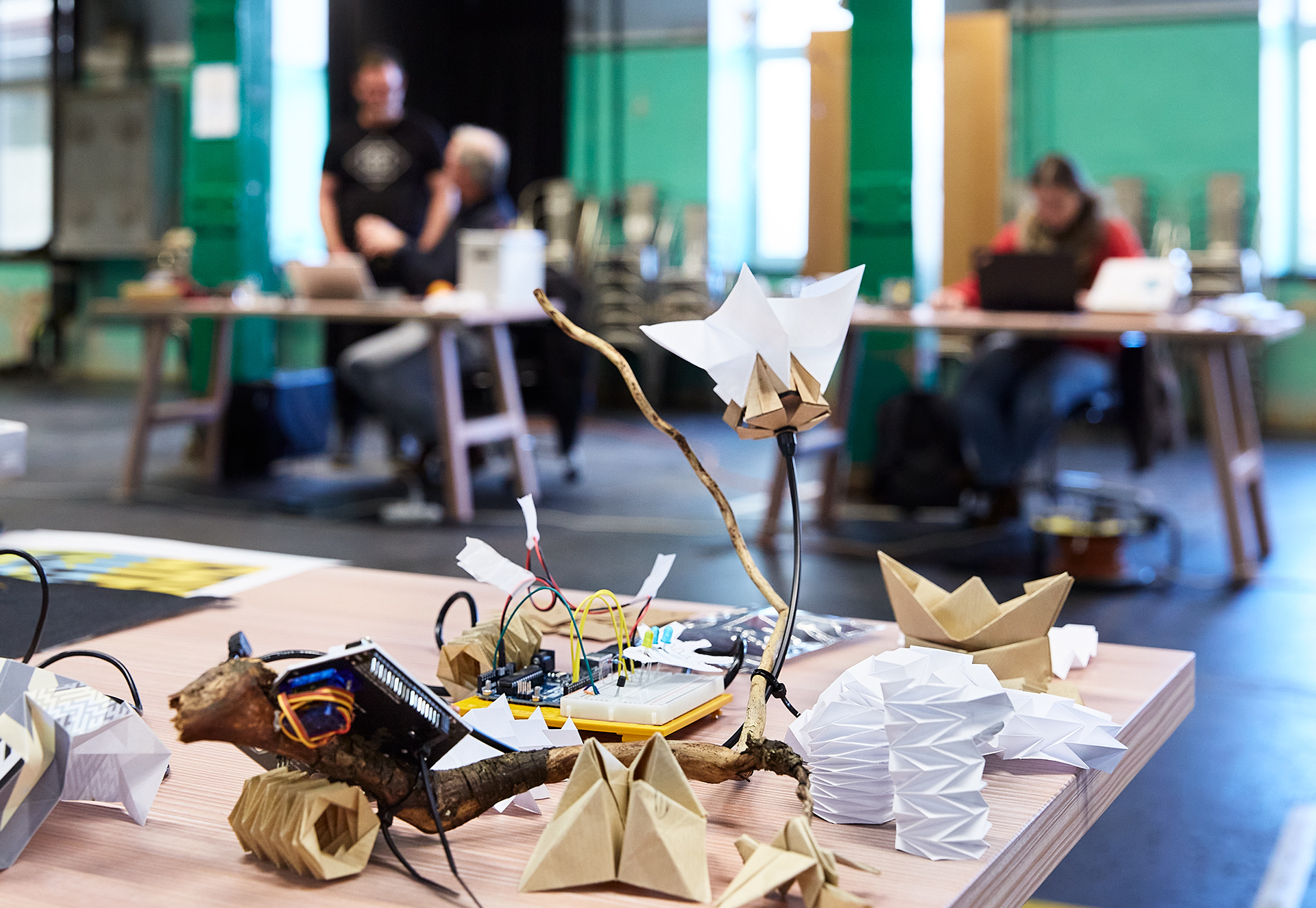 Image: © Destination Wattens / Verena Nagl
Designing Future Realities is an open, transdisciplinary lab for anyone who wants to develop strategies and prototypes for a future living environment.

The Designing Future Realities course program is divided into three main areas: Discourse and Context, Technique and Process, and Design and Intervention. During the entire course, participants have access to the modern prototyping labs of the Werkstätte Wattens and the University of Innsbruck.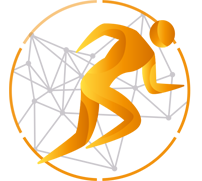 Image: © Salzburg Research
In interdisciplinary research projects, data is regularly collected by different people, shared, enriched and analysed. Any interface at which data is transferred from one organization, machine, or person to another creates "data friction." The aim of a research data management is to keep this data friction as low as possible. As such the aim of the Human Motion Data Platform is to simplify sharing research data between research partners (whether they are from science or the industry) and make research data manageable and comprehensible.

Supporting the digital transformation of SMEs from conception to successful implementation

The overall aim of digitalklar.at is to support small and medium-sized enterprises (SMEs) in their digitisation process with a clear and effective range of services, making digital transformation as easy as possible.

After a first assessment through a digital scan, different tailormade services will be elaborated directly with the company. The services range from project financing services, customer acquisition service, services for new service offerings, services for optimising performance and services for digital success generation.

Digitalklar.at has been created by experienced experts, namely Erste Bank, Industry Meets Makers and isn – innovation service network.